New Email to Comic-Con recruits!
By Koobie,
Filed under: Dharma Wants You
Comments: 4
Hey guys, I just received this email… I'll keep you updated after I check the source code for anything I find: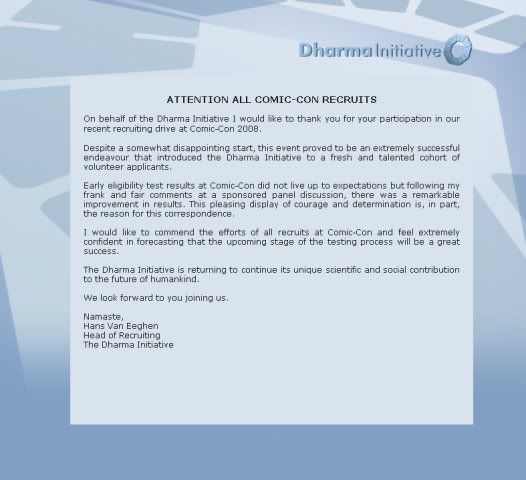 And here's the site link for the email.
Hmm as far as I can tell, I don't see anything in the source code, but maybe someone can see something I can't see? Let me know in the comments below!